Wholesaling of Automotive and Industrial glass, related products and etc.
We supply high-quality glass for various kinds of vehicle, adhesive, accessory and tools necessary for glass installation.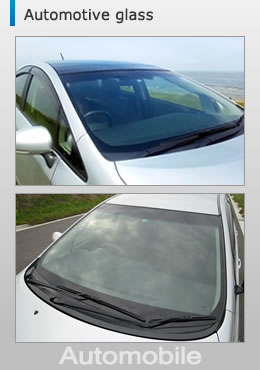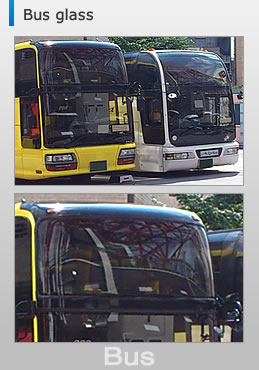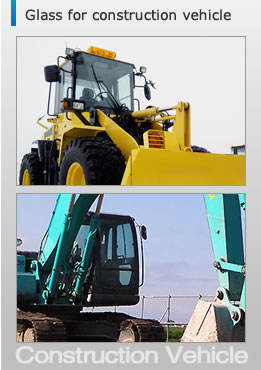 ---
Autoglass Co., Ltd. delivers automotive glass to car manufacturers' network as a wholesale distributor
Also Autoglass Co., Ltd. works as a delivery agency, transporting genuine automotive glass (windshield, side glass, rear glass and etc.) to fitters/ retailers and car manufacturers' network all over Japan. We extend our efforts just to offer you the quickest and the most reliable delivery route system with minimal cost.

Incresed comfort by cutting both IR&UV.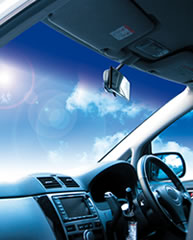 Keep the cabin cool and improve fuel efficiency.
By cutting Mid-infrared rays (IR) from the sun, temperature increase inside the cabin is suppressed and the following advantages can be attained:
Reduction of thermal load on the vehicle

Reduce air-conditioning usage → improved fuel efficiency
Lower temperature rise inside the cabin and steering wheel
→ enhance interior lifetime and uncomfortable feelings

Improvement of comfort for passengers

Shorten the time to cool down inside the cabin
Relieve skin burn feelings by cutting direct sun light
Protect passengers' skin from not only IR but also UV rays


Glasspit - Business Overview
Automotive glass professional shop "Glasspit" is a joint cooperation of glass retailers and glass fitters along with AGC Inc. - Autoglass Co., Ltd. We operate as a network business, aiming to establish as a business model for consumers as they acquire major accounts (non-life insurance and car accessory shop).
Along with the glass retailers and glass fitters united, we have Japanese talent Mr. Ryuta Mine as a mascot helping in our efforts to promote and raise awareness of "Automotive glass Professional Shop".
Glasspit network also support auto glass installation.

Automotive glass repair and replacement services are available at about 300 business locations nationwide, corresponding with networked automotive glass professional shops.

Glasspit Headquarters
Glasspit dealers
Planning and Development Team
Call Center

As for repair and replacement of automotive glass, we are proud of our connection to top level automotive glass fitters with selection of excellent technique and service. Please feel free to contact us for more information.




Contact Us
Autoglass Co., Ltd.

UNIZO Shibadaimon 2Chome Bldg.4F. 2-2-1, Shiba-Daimon, Minato-Ku, Tokyo 105-0012, Japan
Phone
Fax
Email
+81-3-5777-1311
+81-3-5777-1312